Locations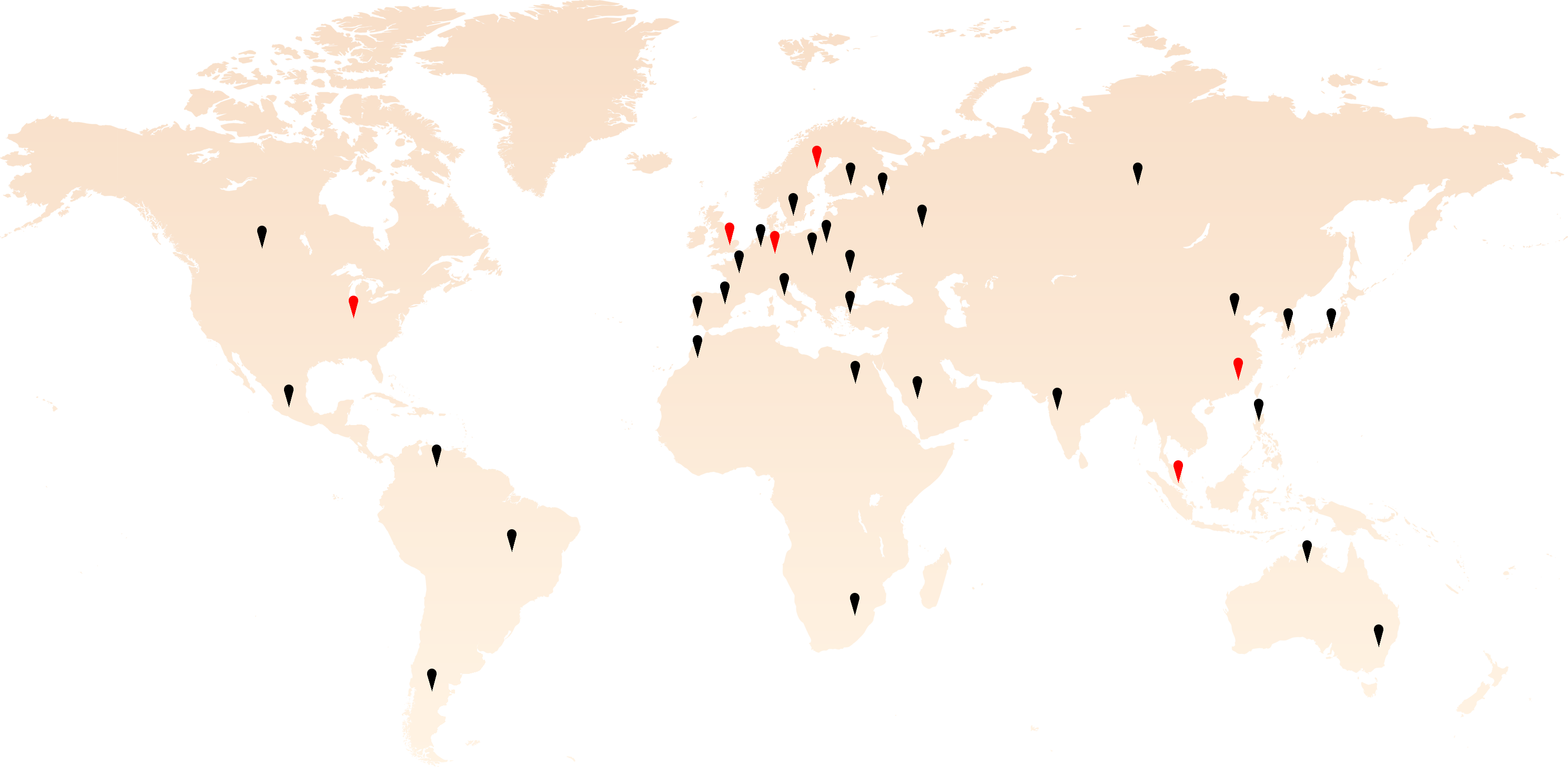 Locations – Our worldwide sales network consists of Östling's own subsidiaries and numerous highly qualified commercial agencies.
For almost 50 years, Östling Marking Systems GmbH has been one of the world market leaders in product marking. Through regular training courses, the competence, knowledge and know-how of our partners are always kept up to date, so that we can also guarantee optimal support for your locations. We help companies of all industries and sizes to fully develop their potential. Safety and reliability, innovation and integration are the focus of our activities. For larger projects, on-site availability is generally subject to a precise assessment.
The following list does not include our representatives in various countries around the globe. We will be happy to provide you with the appropriate agency for your location on request.
Headquarters Germany
Östling Marking Systems GmbH
Broßhauser Straße 27
D-42697 Solingen
Phone: +49 212 2696-0
Fax: +49 212 2696-199
Mail: info@ostling.com
Subsidiary China
Ostling Shenzhen Ltd.
Room 606, Building 1
Zhongtai Electronic Science & Technology Park
Donghuan No. 1 Road, Longhua District
Shenzhen, 518109, P.R. China
广东省深圳市龙华新区东环一路中泰电子科技园1栋606室
Phone: +86-755-2533 1491
Fax: +86-755-8291 0651
Mail: info@ostling.cn
Web: www.ostling.cn
Subsidiary United Kingdom
Ostling Etchmark Ltd.
Unit 5 Romford Road
Astonfields Industrial Estate
Stafford, ST16 3DZ
ENGLAND
Phone: +44 1785 253143
Mail: etchmark@ostling.com
Web: www.etchmark.co.uk