Elektrolyt
From aluminium to zinc – We have the right electrolyte for every material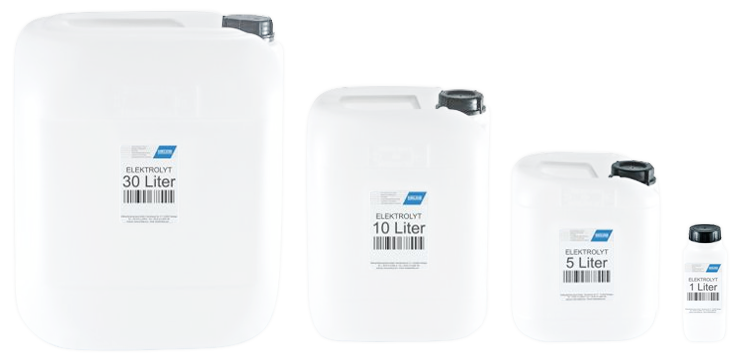 What is for the best product marking?
One of our strengths is our huge range of electrolytes, with which we can mark any electrically conductive material. Many of our electrolytes cover different materials, others are specially designed for one material.
In order to achieve the best possible marking result, the optimum interaction of electrolyte and marking parameters (marking performance and marking time) is required. Also the marking system used (manual/semi-automatic) and the size of the marking can influence the marking results on your product.
In many cases, we can give you recommendations right away. In some cases, however, it makes sense or is necessary for us to carry out a corresponding test series with different product markings on the basis of your samples. This service is completely free of charge for you!
From our online shop