Laser Equipment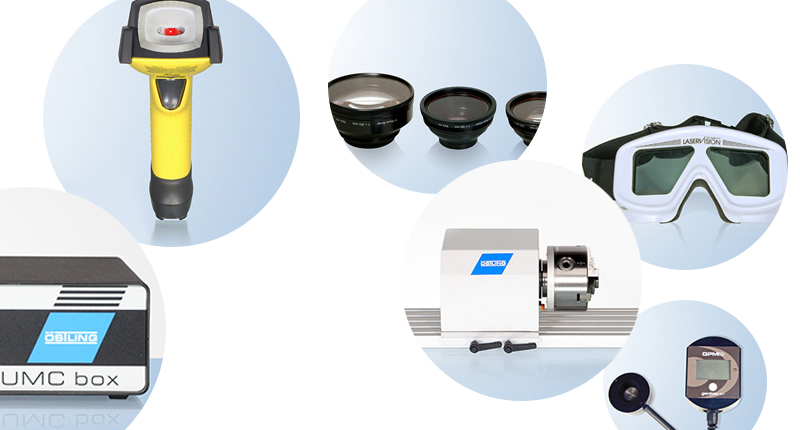 For our different laser marking systems we have an extensive range of accessories available.
For our various laser marking systems we have an extensive range of accessories available. With different options you can extend the functions of our marking lasers. Below are a few examples of our comprehensive range of laser accessories:
Various housing variants for complete solutions
Rotation axes for round parts, so that the processing distance and laser beam are always perfectly and precisely aligned with the object to be marked
Height axes in all possible versions (manual, electric, pneumatic, fully automatic)
Axis control UMC box Laser For controlling two additional functions, such as vertical axis and positioning axis. The rotary indexing table and magazine can also be controlled. With this optional laser accessory, cycle times for laser marking can be greatly reduced.
Barcodescanner for convenient reading and activating of data to be marked
Camera systems for automatic machine reading of previously marked data such as 1D, 2D and DataMatrix codes (Please take a look at our information on HIBC and GS1)
Lenses for different applications / marking field sizes and workpieces / materials
Spare parts of all kinds for our marking lasers
Laser safety glasses for different wavelengths available on request
Anybus Communicator PROFINET IRT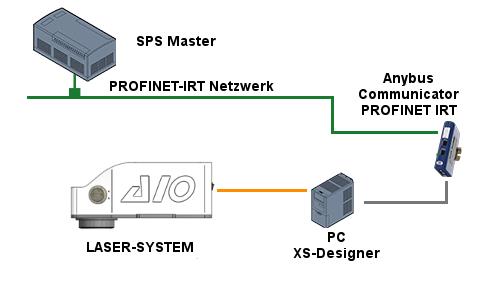 The Anybus Communicator allows you to integrate serial devices (RS-232/422/485) into a PROFINET-IRT network.
The Anybus Communicator is a field-proven and reliable protocol converter that connects non-networked devices to PROFINET-IRT. The Com-municator carries out an intelligent protocol conversion and provides the serial data of the higher-level PLC as I/O data.
The Communicator is a compact stand-alone gateway for IP20 and DIN rail mounting that requires a 24-volt power supply. It complies with the current PROFINET-IRT specification and has been successfully tested for network compatibility.