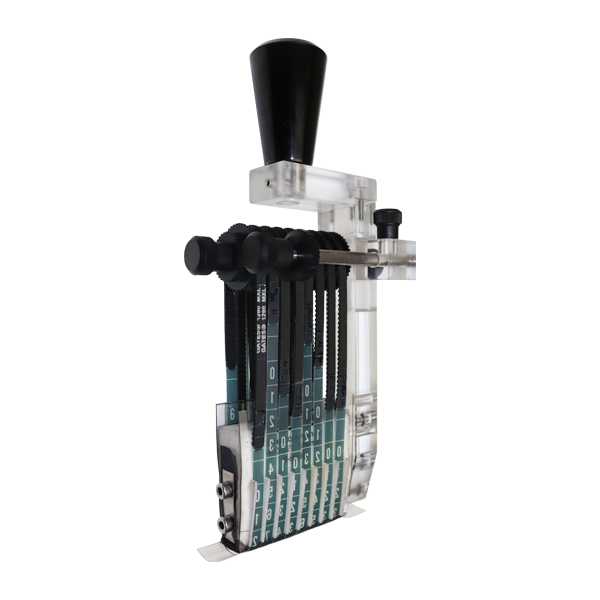 Mark serial & drawing numbers
with the Numeral Marking Head
With the ÖSTLING Numeral Marking Head you can mark any serial or drawing number or even a date electrolytically on your product. Different numbers, letters, special characters or even a logo can be integrated.
The sequence of the combination of numbers or letters can be set flexibly and easily using an adjustment wheel.
The Numeral Marking Head is available in standard versions with 6, 8, 10 and 12 digits. Character sizes are possible from 1-7 mm.