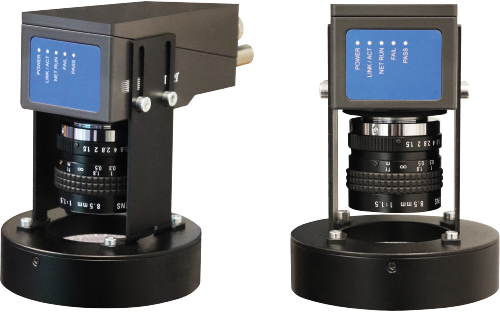 Vision systems
Read codes – 2D Data-Matrix-Code

Not only marking, but also recognizing.
ÖSTLING vision systems and barcode scanners offer optical high-end data readout technology – the ideal complement to our marking systems.
Reliable data reading even after years of use. Directly applied 2D DataMatrix codes can be read with the aid of handheld cameras as well as fixed camera systems. The handheld system is also available as a practical, cordless Bluetooth version.
With the two-dimensional 2D DataMatrix code, the information density per area can be significantly increased in comparison to one-dimensional barcodes (1D code).
Ever stricter laws in the area of product liability have resulted in an increasing number of product recalls (so-called traceability). In addition to some other industries, the automotive, aerospace and electrical industries are particularly affected.
With the help of a DataMatrix code labeling or marking, your product components receive a clear identity, so that a considerable increase in transparency in the production process is made possible. This makes it possible, for example, to identify reject parts more effectively or to make clear assignments in recall campaigns, as the parts remain unambiguously identifiable not only during production but throughout the entire product life cycle. High-quality parts can also be protected against theft and counterfeiting by DataMatrix codes. The application and reading of such information is referred to as Direct Part Marking (DPM).
Not only lasered, but also needle-embossed and electrolytically generated codes are recognized reliably and securely, even in the most difficult industrial environments.
Large amounts of data can be accommodated in a DataMatrix code.
The following data fit into a single 2D DataMatrix code
Advantages of the ÖSTLING Vision System
Highest readout rate, even with reflective surfaces and low-contrast markings

Compact and robust design
User-friendly Windows interface