The original ÖSTLING stencils for electrolytic marking
Long-term stencils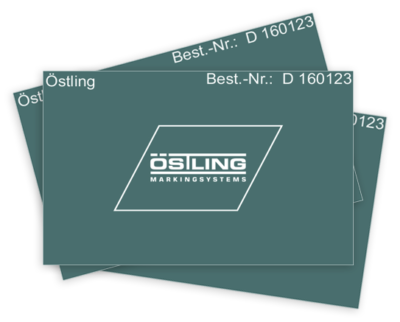 Long-term stencils for static (constant) labels such as logos, product and type designation, batch numbers, trademarks, barcodes, numbers or decorative markings.
Every day, we produce an average of 500 signature stencils of various sizes for electrolytic marking processes and send them to customers worldwide from a wide range of industries.
In our stencil department, your stencils or ideas will be implemented as desired. Stencils with a dimension of up to 700 x 400 mm can be sent within one working day of approval, thanks to the many years of experience of our employees and optimal process sequences. In addition, we offer XXL special formats on request.
EXEL long-term stencils
The EXEL long-term stencils are suitable for runs up to 5,000* markings.
EXELDUPLEX Long-term stencils
The EXELDUPLEX long-term stencils are ideally suited for large runs up to 10,000* markings.
Mark MORE*
Mark BLACK*
Save TIME*
* This information is only guaranteed if you use consumables and a control system from ÖSTLING and use the stencils according to our recommendations.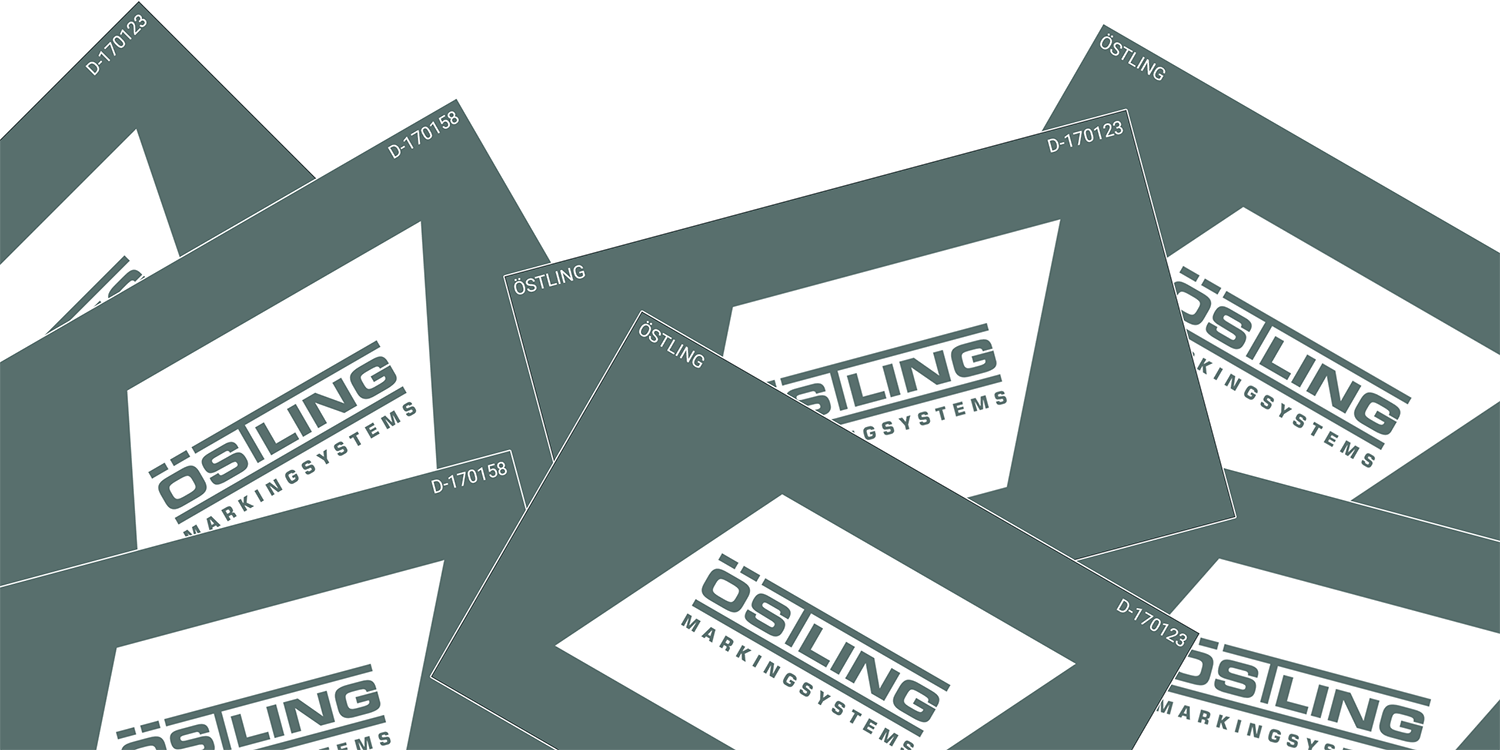 Grid stencils
Grid stencils are used for motion and deformation analyses of components. Thanks to the grid marking on components or on metals and certain measuring instruments, surfaces and internal structures can be measured and scanned. By measuring the grid marker, quality problems can be identified, analyzed and corrected.
Possible grids
Point grid
Circular grid
Square grid
Circle+Cross Grid
…
Variants
Points, circles, squares,…
filled or only with contour
different distances,
Sizes/Diameter
Format: DIN A4, A3,…
Optional: Tensioned on metal frame
…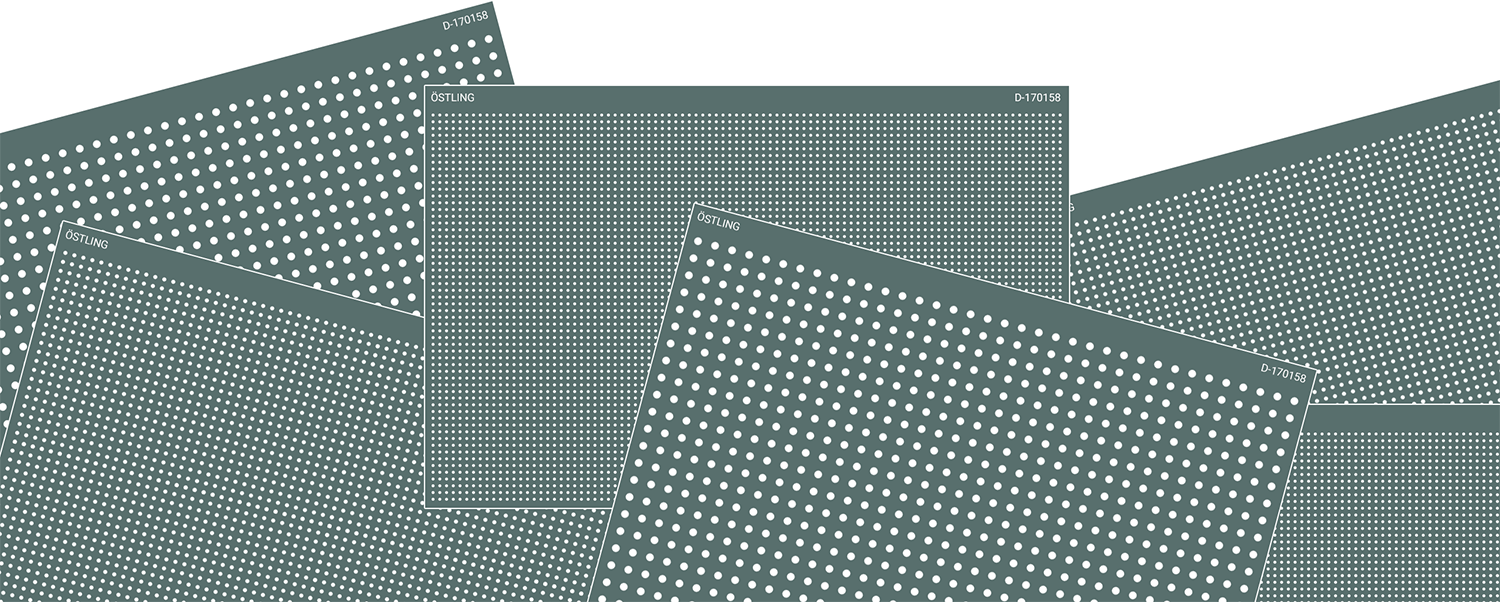 Short-term stencils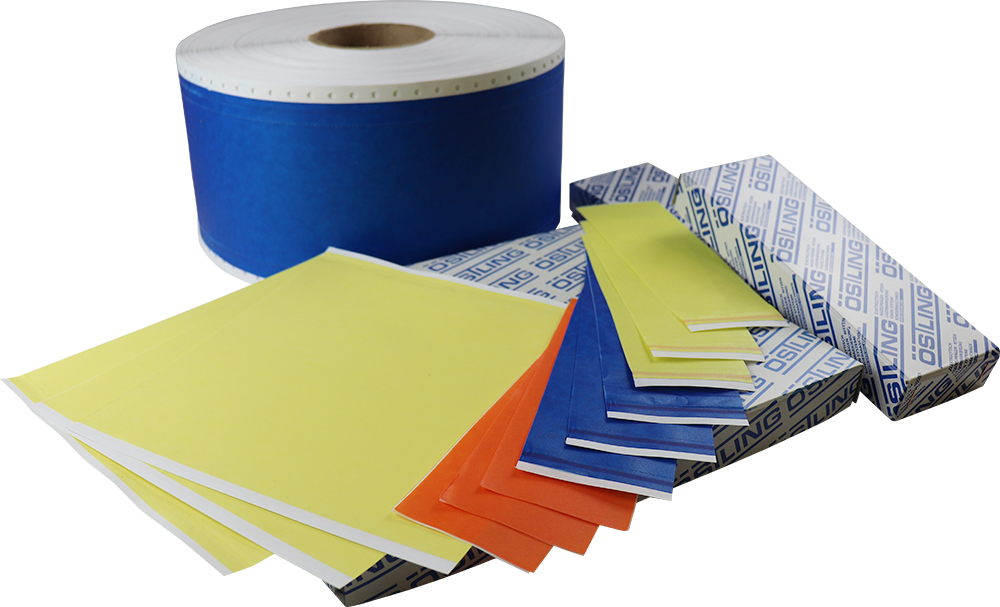 Our short-term stencils are ideal for flexible, frequently changing markings such as serial numbers, type plates and individualized data matrix codes.
Basically, we distinguish two different types of short-term stencils:
Short-term stencils as stencil paper with a special coating (available in different colours and sizes)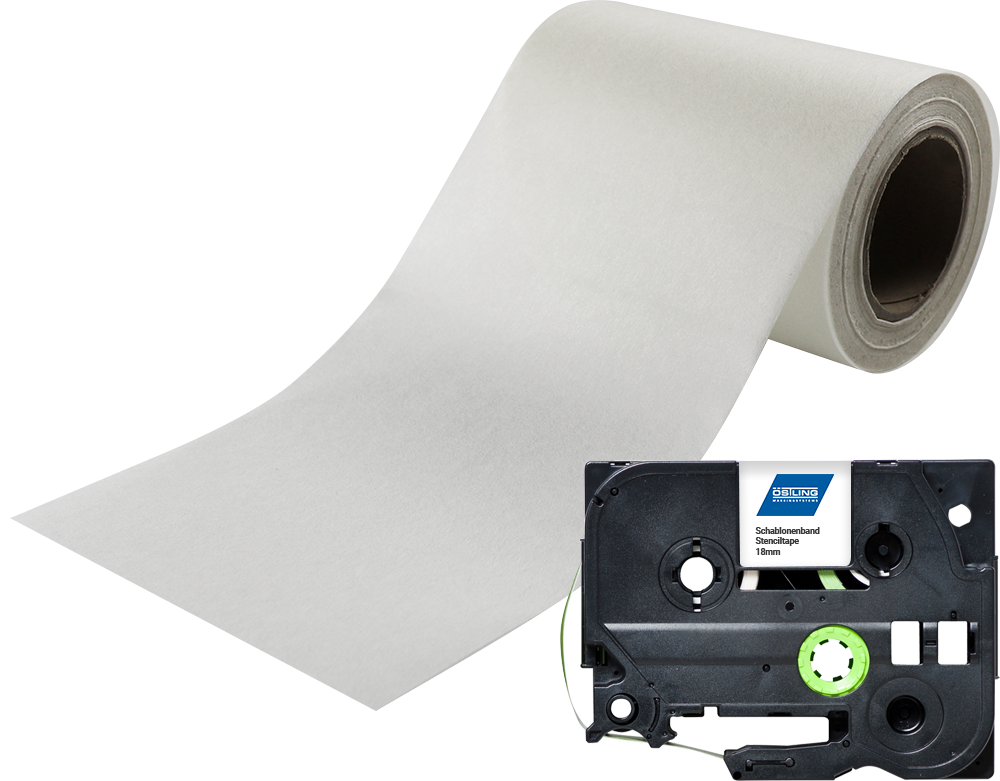 These types of short-term stencils can be machined with a needle printer, a typewriter (electrical or mechanical) or by simply removing the top layer.
Short-term stencils as direct thermal stencils with a thermosensitive coating (available in white, different sizes and finishes)
These types of short-term stencils can be processed with various thermal printers. For the stand-alone devices of the P-Touch series, we offer the cassette version and for the desktop printers the thermal paper on roll.
Combibands
With the combi bands (or combi digit belts) you can mark any serial or drawing number or even a date electrolytically on your product. Here, too, different combinations are possible. Numbers, letters, special characters or even a logo can be integrated.
The order of the number or letter combination can be changed by manually dragging the bands.
Number & Letter strips
Numbers and letter strips are by default From A-Z, a-z, 0-9, . , – / available. The stencil strips are firmly glued in the stencil protection. Different combinations of letters, numbers, special characters are also possible. The stripes are well suited for individual number or letter markers.

System VARIO
The VARIO system is ideal for large letters, numbers and special characters with a font height of 30 mm or more. The interchangeable individual digits allow any variation to be created. Thanks to the easy handling, the individual places can be replaced quickly.

Stencil cover
The stencil cover serves as an additional reinforcement, protection and frame or extension for the stencil.
The stencil is delivered firmly glued to the stencil cover, so that it cannot detach during the marking process.
The stencil cover can also be offered individually for self-gluing.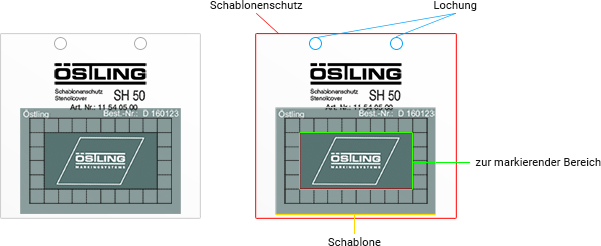 File types
the following file types can be used by us to create signing stencils
Best possible vector file formats:
.cdr, .plt, .eps, .ai, .pdf, .dxf, .svg
High-resolution black and white bitmap files in the formats are also easy to process:
.cpt, .bmp, .jpg/.wordpress, .tiff, .gif, .wmf, .psd, .png
For stencils only with text:
.txt, .rtf, .pdf, .htm/.html, Office formats (Word, Excel, PowerPoint) or simply by e-mail
Important: Enter the font and font height!
Easy reordering option!
With the stencil numbers (e.g.: D-180458), which are provided with each of our stencils, you can easily and easily reorder. You usually pay less than 25 than the first order when you reorder!
Our stencil archive now contains several hundred thousand stencils that can be reproducible at any time. When reorders, certain factors are eliminated, which is why they cost a fraction of a new order.
The total price for new orders consists of the stencil costs and the development costs. In case of a re-order, you only pay the pure stencil costs!
Stencil costs
Cost of the actual stencil. This price depends on the size and the material.
Development
These are the costs for the required reprofilm, its development and archiving. The development costs depend on the size of the reprofilm which is identical to the size of the stencil. If you provide us with a usable reprofilm, these costs will be eliminated. The development costs are only due once per template, for reorders these costs are eliminated.
Rate costs
We do not charge any rate costs.
Special sizes
All possible special sizes are available on request.
You can send us your enquiries by e-mail:
Email: stencil@ostling.com