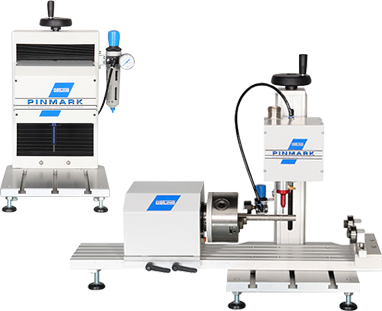 as table embosser/stand device for small series and single pieces
Table embossers from Östling Marking Systems
PinMark needle embosser as tabletop embosser (stand-alone devices) for small series and single pieces
The PinMark Needle embossers are tabletop devices (tabletop embossers) which are particularly suitable for metal marking of small series and individual items. The usual robust and compact design enables you to produce extremely precise markings on your products or components.
A prerequisite for the use of the tabletop embossers is the good positioning of your products. The height can be adjusted by hand wheel or, on request, by means of an electric or pneumatic height adjustment (Z-axis). In combination with our innovative and proven industrial controls, the functionality of the devices is optimally adapted to your requirements.
The PinMark table embossers differ mainly in the size of the respective marking field. In the following you can view the technical data of the respective models in short form.
[table id=19 responsive=scroll responsive_breakpoint=device /]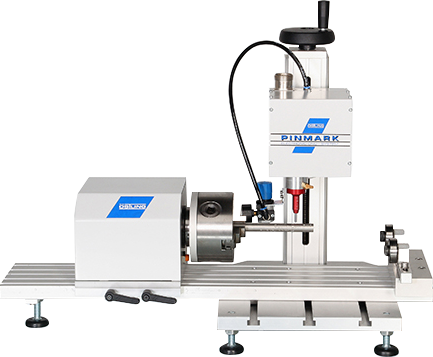 [table id=20 responsive=scroll responsive_breakpoint=device /]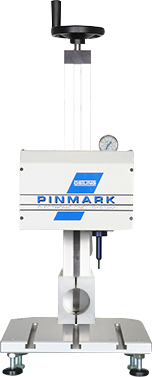 [table id=21 responsive=scroll responsive_breakpoint=device /]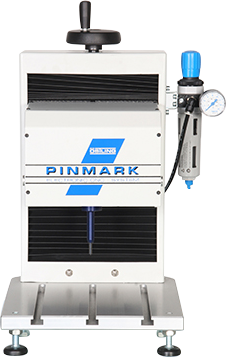 Needle embossing accessories for needle embossing systems, needle embossers and needle scribers
We have a complete range of accessories available for you so that you can exploit the full potential of your marking system for metal marking. Here are some examples of the needle marker-/score range:
rotation axes for round parts, so that the marking needle always perfectly matches the object to be marked

High axes in all versions (manual, electric, pneumatic, fully automatic)

barcode scanner for convenient reading and activation of data to be marked

2D-Code Cameras for automatic reading of previously marked data

needle systems for various applications, materials and degrees of hardness

Different housing variants so that the Östling needle embossers / scribers fit perfectly into your operating environment

Spare Parts all kind directly from the manufacturer – Quality Made in Germany
For more information about needle embossing accessories, see here.