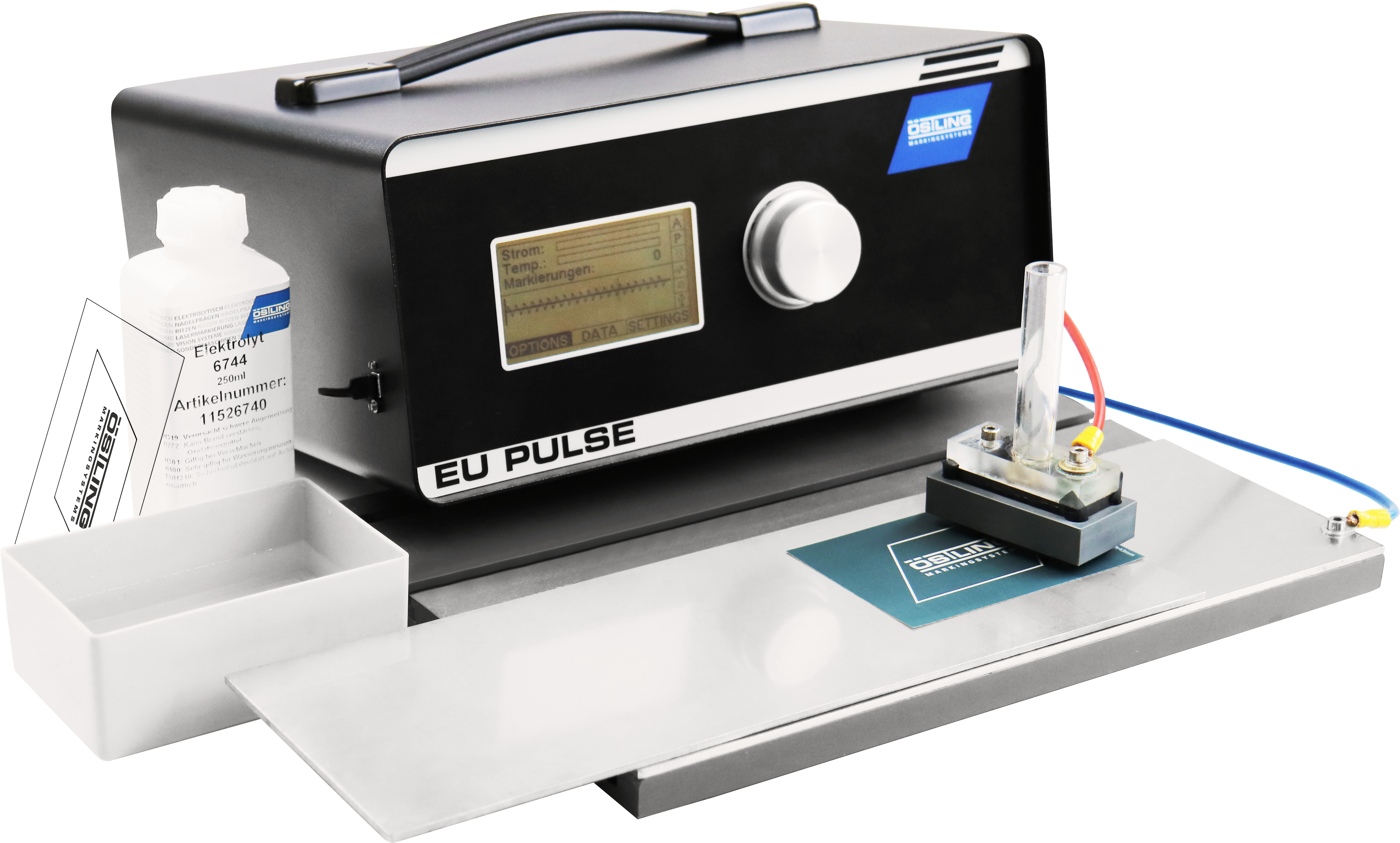 Electrolytic marking
Permanent and high-quality markings with ÖSTLING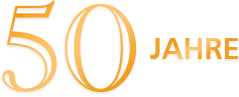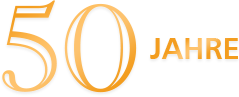 Electrolytic marking – Electrolytic marking is based on an electrochemical marking process (so-called electrochemical metal marking) in which the text/image is permanently transferred by means of a stencil (marking template or also called etching template) to an electrically conductive material by the action of electrolytes and current. Even if in this context there is often talk of etching, we do not use acids or other hazardous substances!
Electrolytic marking systems from ÖSTLING are cost-effective and ensure durable and high-quality markings on almost all electrically conductive materials such as aluminium, zinc, chrome, hard metal, steel, stainless steel, titanium and many more. If your material is not included, please contact us.
ÖSTLING offers you two different variants of signing templates. For every application we will find a suitable method for you with our short term stencils or our long term stencils. Further electrolytic accessories, such as felt, cable net and marking heads are also available from us.
The exact image of a stencil is applied to an electrically conductive product by combining current and electrolyte.
There are almost unlimited graphic possibilities with electrolytic marking systems from ÖSTLING. There are almost no limits to the size of the marking. This process has been used for decades, from the injection needle to container marking.
Depending on the surface material (or its composition) and current flow, black or white or deep markings are produced in interaction with our signing templates. No material removal takes place with light or dark markings. This process is therefore ideal for markings in the air and space as well as medical and food technology.
We have a large number of proprietary electrolytes available for a variety of materials.
Strengths of the electrolytic ÖSTLING marking systems
In approx. 1-3 seconds you will receive a high-contrast, durable and high-quality lettering

Different degrees of automation possible

No material removal takes place with black or white markings

Depth markings in µ-range possible
Cost-effective, durable, fast and high-contrast marking

Free graphic design of marking templates such as company logos, article numbers, trademarks, batch numbers, scales or decorative markings possible

Even large areas can be marked quickly, cleanly and easily

For the most varied surface shapes, such as flat, round, concave, convex – no deformation due to gentle surface marking!

Easy optimization and expansion through modular and extensive product range possible
Typical applications for electrolytic markings
Electrolytic accessories in the online shop